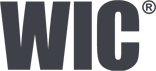 Service & support
Service & Support Phone:
Service & Support e-mail:
WIC Systems Ltd. is a customer oriented company providing following types of supports:
Remote access support
Our analysers have an indispensable inbuilt feature - remote internet access. This gives us possibility to monitor and regulate local WIC analyser, its installation and reliable functioning for 24 HOURS PER DAY remotely, i.e. at ANY LOCATION IN THE WORLD. We can provide for you an immediate on-line support and do virtually anything you might need to run the system without any delays. Whether you need to recalibrate your WIC system or increase the number of sampling lines or to solve occurred system problems quickly - just give us a call and we'll deal with it right away!