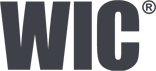 Expertise at your service
At WIC Systems, quality is more than a properly functioning product.
Read more
Products
WIC is a fully automatic online accessible control system designed to measure wet end chemistry from both high and low concistency process lines.
Read more
WIC Systems
The specialist in process chemistry
WIC Systems is an innovative process chemistry specialist, who focuses on the design and manufacturing of wastewater analysers for paper mills and other industries. We are also the market's leading supplier of online environmental analysers.
We are continuously developing our products in cooperation with our customers. Thanks to our proven track record and extensive range of services, our expertise has been recognised internationally. In Europe, numerous paper mills and oil refineries trust our technology to analyse wastewater effectively.
Petri Pursiheimo
CEO, WIC Systems