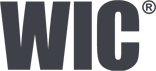 Expertise at your service
At WIC Systems, quality is more than a properly functioning product. For us, the ultimate guarantee of quality is a satisfied customer. This is why our commitment to quality is built on solid expertise and the desire to serve.
For our customers, we provide long-term partnerships that span the analyser's entire lifecycle. We can also tailor our products to meet unique customer requirements, while taking full responsibility for the installation and maintenance of analysers.
Our remote access room monitors analyser performance worldwide and receives immediate data on potential disturbances. Thanks to real-time monitoring, our experts can begin solving the problem immediately.
Alongside our analyser solutions, we provide flexible financing opportunities.
Get in touch - and we will be happy to tell you more about our services.